Scott Burton
KeySigns
17, Bellshill
Scott Shows The Key Signs That He Is Right For The Job
Scott left school in June 2016 with only a few qualifications because he felt school was not really for him.
Like many others his age Scott was unsure what he wanted to do once he left school, but knew that he did not feel particularly academic and would prefer something where he could learn on the job.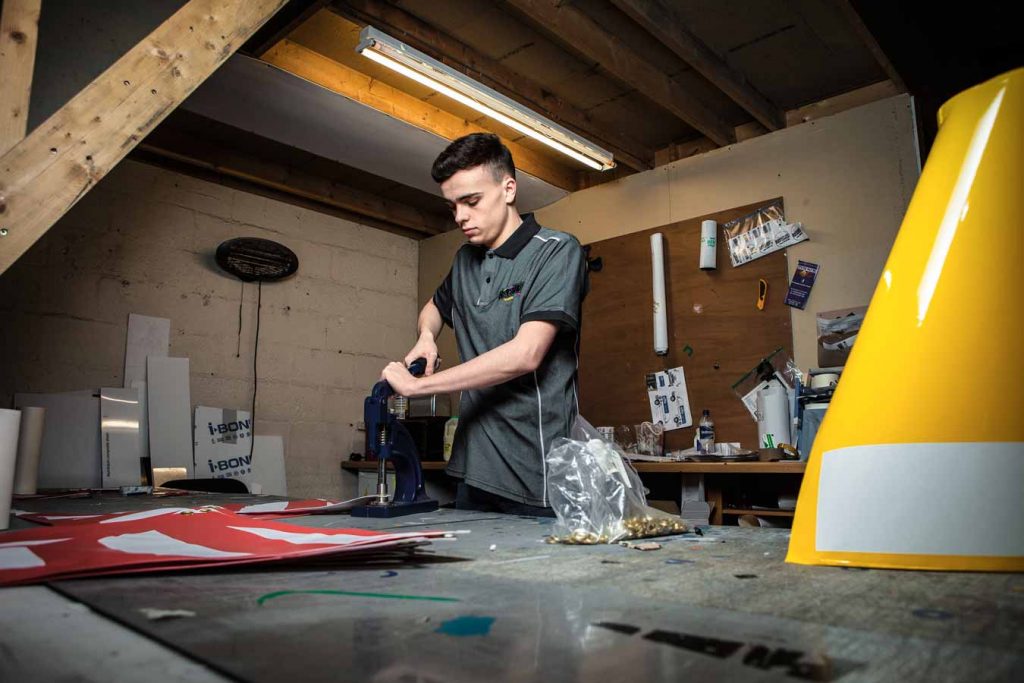 In the summer, Scott's friend was going to meet with Routes to Work and Scott decided to tag along. Scott decided to sign up and started working with his caseworker on his CV, interview skills and job applications.
When the opportunity arose to become a Trainee Sign Maker at family-run company Key Signs, Scott was delighted. It was a local apprenticeship, which meant he could learn on the job and was convenient to travel to.
Speaking about his new job, Scott said;
"I am absolutely loving my job at Key Signs. I knew I didn't want to go to college or university and was a little nervous about not finding a job."
"When I went along to meet Routes to Work I had no idea what they might be able to offer me, but they helped me gain the confidence to start applying for jobs and then they matched me with this job at Key Signs."
I was pretty anxious before the interview as it was my first proper interview but I had been well prepared and it was much more relaxed than I thought.
"Everyone at Key Signs really looks out for me and because it is a small company you do feel like you are part of something. I am currently doing my SVQ in Sign Making and Manufacturing and trainers come into the factory to help me with that. I am looking forward to learning more as I progress in my role."